This post may contain affiliate links. If you buy thru these links, we may earn a commission at no additional cost to you.
---
Subtitled:  ANS: The Story About A Girl And Her Perky Gal Pals
WARNING: Parental Advisory!
This article contains subject matter not appropriate for young children… or my mother. (If you are one of the above, click here instead.)
Listen to Bud Light's Real Men of Genius "Mr. Push-up Bra Inventor":
https://beauty.thefuntimesguide.com/files/Bud_Light_Real_Men_of_Genius_Mr_Push_Up_Bra_Inventor.mp3

For those interested in reading on…
Just keep this in mind if people like actress Tea Leoni and sports reporter Sharron Davies can joke about it (see below), then so can I.
Enjoy!
Aggressive Nips Syndrome (ANS)
Some girls got 'em…
Some girls don't…
I must say, I've got 'em, but I don't necessarily want 'em.
Now, I guess Jim (or men in general) may have a completely different take on this… but sorry guys, this one's for the girls.
The point is:
What I've affectionately termed ANS for "Aggressive Nipple Syndrome" is something that I believe a number of women are dealing with, begrudgingly, on a day-to-day basis. Including me.
So, my aim here is twofold.
1) To poke fun at myself and my overly-attentive "friends."

2) And to offer some workarounds for others who, like me, don't feel all that comfortable with their "sweater buns."
"Ooooh, She's So Perky!"
What's a girl supposed to do when she's constantly being referred to as "perky" for a reason that has nothing at all to do with her bubbly personality?
You see, what should remain a private matter between a girl and "her two best friends" inadvertently becomes a public matter — for all the world to see — every time "they" come to attention and start poking around!
It is at that very instant that everyone else's attention (naturally) goes away from your eyes & whatever it is you've got to say… and drifts downward to your nips & whatever it is The Pointer Sisters happen to be "saying" at the moment.
Don't get me wrong… I realize that a lot of girls pay for this effect. But not me. Personally, I would rather find ways to downplay the effects of ANS.
Girls, are you with me here?
…Anyone???
What Brings The Hush Puppies To Attention
Trust me, it's not a sexual thing. Nor is it necessarily even a cold thing. Sometimes, it's just… a thing. A fact of life.
Believe it or not, I know someone who used to enjoy Friends on TV a lot but refused to watch because she couldn't stand to look at Jennifer Aniston's "bra buddies" all the time.
I just wish people understood that it's often beyond a girl's control.
How To Downplay Prominent Nips
Who knew that at my mature age, I'd be looking for ways to stuff my bra?! Seriously…
What makes this even weirder, is the fact that I'm not particularly large-breasted — nor do I want to be. Also, I don't wear many tight clothes. But still, "these things" insist on leaving their mark, regardless of what I'm wearing.
Here are the solutions I've considered to date:
— I've considered using some strategically placed tissues (…but opted out due to the bulkiness factor).
— I thought about trying nursing pads (there are very thin, light ones on the market these days), but figured that was just too silly.
— Unfortunately, I'm really not into the padded bras
… just cuz I don't any extra girth up top.
— I've even thought about wearing those fake silicone breast forms or silicone bra inserts. (Did you know that some even come with their own nipple?! Perhaps their fake ones would be less intrusive than my own au natural ones.)
As it turns out, the following solutions have helped a number of women who have ANS:
Camisoles – I'm not crazy about adding an extra layer of clothing day in and day out, but it seems simple enough… and somewhat fashionable. Of course, there are camisoles with a built-in bra as well.
Body Tape – I've heard of this being used in Hollywood and in beauty pageants, but I didn't realize there was something like this available on the market.
Pasties – Or rather… breast petals which are disposable and stick on. They're not quite so flashy as the pasties of yesterday (or pasties used for other purposes).
Here are some more great tips from BraFree — a group of women who choose to go braless. They offer some interesting ways to deal with prominent nipples.
Check out Which Bra Styles Prevent Nipple Show-Through The Best
Famous People With Famous Headlights
At least I'm not the only one to find humor in the whole Aggressive Nips Syndrome thing. Check out these other famous women's ANS stories:
Tea Leoni — claims that "hers" have since been humbled by their new job: motherhood!
Sharron Davies — got so much attention at the 2004 Olympics that the BBC ordered cameramen not to drift below her shoulders.
Kate Moss — frequently has "pokies" since she hates wearing bras.
Jessica Alba — her and "the girls" were caught and photographed.
Related Funny Stuff About ANS
Why guys like air conditioning…
UPDATE #1:
Too funny… Nabisco has a new ad campaign with the tagline "When you love Nips, it shows!"
…I LOVE it!
And, of course, my favorite hard candies are… NIPS!
UPDATE #2:
I just saw a commercial on TV for Bali Bras with petals placed in the right spot behind the bra's cup "for the woman who wants to be discreet… all the time."
They're called Bali Concealers Bras and they have "concealing smoothing petals" inside the cups to provide complete modesty. Love 'em!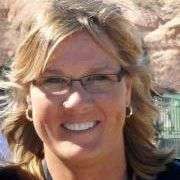 I like to help people find clever ways to do things that will save time & money — so I write about "outside the box" Beauty Tips and Beauty Hacks that most people wouldn't think of. With beauty products (like hair care, skincare, and makeup) and personal care items (like teeth issues, body odor, undergarments, and <em>other</em> topics that very few people enjoy talking about)… I share my own honest firsthand experiences that I think others would appreciate hearing about and find helpful. Especially for topics that are usually very "private" and most people don't like to talk about publicly! When I'm not trying new beauty products and organizing all my "stuff", you'll find me at the corner of Good News & Fun Times as publisher of The Fun Times Guide (32 fun & helpful websites).