This post may contain affiliate links. If you buy thru these links, we may earn a commission at no additional cost to you.
---
Ponytails are one hairstyle that will always be "in" for women of all ages.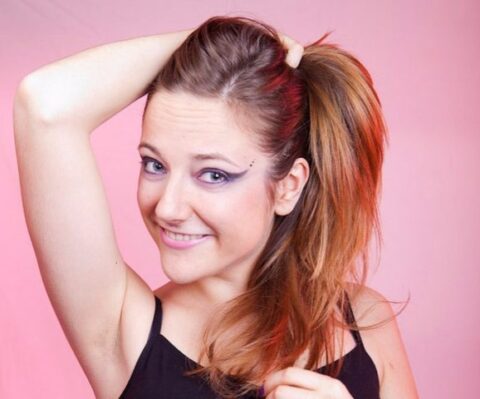 But before you put your hair up in a ponytail again, check out these tips and tricks first.
Some will save your hair from breakage.
Others will make your style look more hip and cool.
Still others will save you time and money.
Anyone who wears their hair in a ponytail — including both guys and girls — will benefit from these helpful tips…
#1 – Ponytails That Are Too Tight
#2 – To Cover Up The Rubber Band
#3 – Messy Ponytails Are More Natural
#4 – Combine Salt & Water In A Spray Bottle
#5 – Ponytails Still Need Some Hairspray
#6 – Texturized Ponytails Are Trendy
#7 – Ponytails And Sleep
#8 – Shape Your Ponytail
#9 – Side Ponytail For Dry Hair
#10 – Ponytails And Headaches
#11 – Make A Double-Knotted Pony Bun
#12 – Ponytails Aren't Just For Elastics
#13 – Hair Breakage From Ponytails
#14 – Side Ponytails Are Sexy
#15 – Avoid Damaging Your Hair
1) Use elastic bands that are covered with fabric like silk or cotton (never use rubber or plastic) and that don't have any hair-snagging metal pieces, and
2) Spritz a light silicone spray over your hair before you put it into a ponytail, so your hair will glide against the hair band without splitting.
#16 – Create A Half-Up Do
#17 – Volume At The Crown
#18 – Shorter Layers Work Better With Wet Hair
#19 – Unwashed Hair Holds A Ponytail Best
#20 – Tease The Top For Added Height
#21 – Styling Products Make All The Difference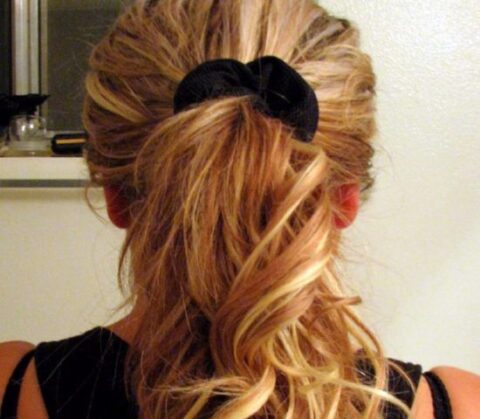 #22 – Ponytail Hair Extensions
#23 – How To Hide The Elastic When You Have Layered Hair
#24 – Ponytail With A Pouf On Top
#25 – How To Accessorize When Wearing A Ponytail
#26 – For A Fuller Ponytail
#27 – Brigette Bardot Inspired Ponytail
#28 – Make A Double Pony
#29 – How High Or Low To Place Your Pony
#30 – There Are No Rules
#31 – A High Ponytail Provides An Instant Facelift
#32 – Short Ponytail For Longer Hair
#33 – It's All In How You Twist The Pony
#34 – I Dream Of Jeannie Ponytails
#35 – Your Basic Sexy Ponytail
#36 – Side Ponytail For Damp Hair
#37 – Hide The Ponytail Band
#38 – Have Fun With Your Accessories
#39 – For Fuller Ponytails
#40 – Leave Some Hair Loose Around Your Face
For a fun look, after you have your ponytail completely secured, use the tail of a comb to carefully pull a few pieces of hair from the base of the pony to create a light 'fringe" around the perimeter of your face.