This post may contain affiliate links. If you buy thru these links, we may earn a commission at no additional cost to you.
---
For my first at-home microdermabrasion, I decided to try the Artistry Microdermabrasion kit.
It comes with its own cleansing cloth — that I have to admit is uniquely different — so I didn't need a separate tool or brush for this one.
I used the 2 products in the kit 3 times a week, as directed.
After 2 weeks, the results for me were fabulous! In fact, after one single use the results were so good that I couldn't wait to use it again a few days later.
I attribute the success of this microdermabrasion system largely to the cloth that comes in the kit.
About That Cloth…
The Artistry Microexfoliation Cloth is used in place of a microdermabrasion brush.
What it most closely resembles is a very thin chamois cloth. If you've ever washed your car using one of those, then you know how it "grabs" when it and the surface you're cleaning are both slightly damp. It's a unique feeling to experience that on your skin.
On the instructions, it says this about the Artistry Microexfoliation Cloth:
Ultrafine fibers remove dead cells on the surface of skin, improving skin clarity and the appearance of fine lines and wrinkles through exfoliation.
Removes dirt, makeup residue, and impurities on skin that can lead to blemishes.
Helps cleanse pores to promote healthy-looking skin.
Enhances efficacy of treatment products and moisturizers. Helps makeup glide on smoothly and more evenly.
The Artistry Microexfoliation Cloth is very durable and should last for months. For the best care, be sure to rinse your microexfoliation cloth thoroughly after each use and hang to dry. As needed, you may want to clean your microexfoliation cloth with antibacterial soap and hang to air dry. Do not iron. No fabric softeners. Replace after 3 to 4 months.
The cloth rinses clean after each use, and it dries quickly. It does seem that it will hold up quite well for many months.

Step-By-Step Instructions
For each use, you begin by cleansing your face thoroughly. Then dry thoroughly.
Next, you add a small amount of the Artistry Polishing Scrub (without water) to your clean, dry skin. It has "spherical beads to gently, yet effectively, polish away dead skin cells without damaging lower layers of the skin."
Wet the Microexfoliation Cloth, and gently polish your skin in a circular motion using about 6 circular strokes per area of the face. The cloth "uses ultrafine fibers to polish away dead cells on the surface of skin with exquisite precision." Using the Microexfoliation Cloth without water simply intensifies the process.
Rinse your face thoroughly with warm water. Then pat dry. (Rinse out the Microexfoliation Cloth at this time.)
Finally, apply a small dab of Artistry Skin Refinishing Lotion to your face and neck. It "accelerates the skin's natural exfoliation process to reveal instantly smoother skin and a youthful, radiant glow."
The Artistry microdermabrasion kit thoroughly exfoliates your skin.
My Results With The Artistry Microdermabrasion System
On day one, after using the Polishing Scrub alone, I noticed that my skin felt really clean and a little tighter. Not dry. Just firm. Then, when I added the Skin Refinishing Lotion, my skin instantly felt plump and hydrated… and healthier.
This feeling lasted a long time. At first it would last several hours. Then, it began to last longer and longer after each use. Eventually, my skin found its "new normal" and remained completely hydrated even on the days I didn't do the microdermabrasion.
My routine was to use Artistry microdermabrasion products 3 times a week — basically every other day. However, if I happened to get a lot of sun after being outdoors for several hours on one day, then I would skip the microdermabrasion on that day and do it the following night instead. My thought was you probably shouldn't use any intense skin products on sunburned, sensitive, or broken skin. I decided to play it safe, just in case.
The entire time I used the Artistry Microdermabrasion System, I never experienced any sort of breakouts, redness, rashes, or burning. In fact, it was such a pleasant experience that I actually looked forward to using it every few days religiously.
Overall, my experience was a positive one with the Artistry Microdermabrasion System. It felt great knowing that my skin was at its absolute best after using the microdermabrasion products. It was a really refreshing feeling.
Specifically, I noticed that my skin:
Stayed hydrated and soft to the touch — even on the days in between when I didn't use the Artistry Microdermabrasion products. (Remember, I have very dry skin — especially around my nose and cheeks.)
Didn't require a creamy foundation any longer. I was able to start using my favorite Bare Minerals powder foundation …even without applying Primer first — which is great at evening out your skin, minimizing your pores, and adding moisture all day long to dry skin. But microdermabrasion trumps primer!
Didn't show so many fine lines and wrinkles as it used to. I attribute that to the fact that my skin was so thoroughly cleansed and hydrated by the microdermabrasion products. The fine lines simply plumped up and got filled in with moisture.
I like how you get uniquely different results from each of the 2 products in the kit. For example, with the Polishing Scrub, you can feel the tiny beads brushing over your pores. And the Microexfoliation Cloth does an amazing job of moving the Scrub over your skin and then lifting it off your skin and onto the cloth. Then with the Skin Refinishing Lotion, I like how your skin immediately feels soft and looks hydrated. It's a great combination.
NOTE: In case you're wondering… According to Dr. Ordon, the plastic surgeon from The Doctors TV show, professional microdermabrasion treatments cost anywhere from $100 to $300 per session. He said that 10 sessions are usually recommended. For optimal results, you should allow 2 to 3 weeks between each session. The Artistry Microdermabrasion System costs $71.50 and should last about 6 months, using it 3 times a week.
More About The Artistry Microdermabrasion System
Did You Know?…
Artistry is the beauty and skincare line that contestants in the Miss America Pageant use. Many who begin using it there, continue to use the Artistry line because it's so great.
I get my Artistry products here. The Artistry Microdermabrasion System is also available on Amazon. (I look forward to trying the Artistry concealer next.)
Oh, and lots of famous celebrities like Sandra Bullock use Artistry too!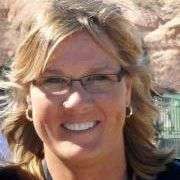 I like to help people find clever ways to do things that will save time & money — so I write about "outside the box" Beauty Tips and Beauty Hacks that most people wouldn't think of. With beauty products (like hair care, skincare, and makeup) and personal care items (like teeth issues, body odor, undergarments, and <em>other</em> topics that very few people enjoy talking about)… I share my own honest firsthand experiences that I think others would appreciate hearing about and find helpful. Especially for topics that are usually very "private" and most people don't like to talk about publicly! When I'm not trying new beauty products and organizing all my "stuff", you'll find me at the corner of Good News & Fun Times as publisher of The Fun Times Guide (32 fun & helpful websites).