This post may contain affiliate links. If you buy thru these links, we may earn a commission at no additional cost to you.
---
I've been struggling with very dry skin for years now — especially on my face.
It's frustrating because I've always had to wear a creamy liquid foundation to help hide the dry spots around my nose and cheeks. In the summertime, creamy foundations just seem so heavy, and they're definitely not fun to wear when you're hot and/or sweaty.
I've longed for the day that I could wear something like Bare Minerals (or another lightweight powdery foundation) that looks far more natural and less cakey — but my dry skin simply doesn't allow for that.
Yes, I've experimented with plenty of cleansers and facial moisturizers, but none of them really seems to have any lasting effects.
I've had the best luck with thick, emollient-rich night creams. But, to date, nothing has completely removed the dry skin around my nose or made my patchy skin look good all day long. A couple of hours tops is all they ever seem to last. .
Until now. I recently tried microdermabrasion for the first time!
What Is Microdermabrasion?
The process of microdermabrasion sloughs off dead skin better than simply using a facial cleanser. It's a powerful way to exfoliate your face.
Ultimately, it helps your makeup go on smoother.
I couldn't believe it when I heard Dr. Ordon on The Doctors TV show say the other day that using an at-home microdermabrasion kit would yield similar results as the expensive professional microdermabrasion treatments!
That was all I needed to just jump in and try microdermabrasion at home.
Exfoliation is the step most people skip in their weekly skincare routine. But trust me, if you start properly exfoliating your skin, you will notice an almost immediate difference. According to Berg, one of the reasons men's skin looks more youthful than women's is because men tend to exfoliate daily when they shave. There are several ways to exfoliate skin: Microdermabrasion, chemical peels and retinoids.  Source
Microdermabrasion Kits With Cremes
I've actually been wanting to try a microdermabrasion kit for awhile now. So I've spent a good deal of time researching and reading up on the different kits that are available.
The ones on my list to try:
Microdermabrasion Tools
As for a microdermabrasion brush or exfoliation tool that makes the process even easier, I've considered these:
My Personal Experience: Reviews Of Microdermabrasion At Home Kits
My plan is to try several of these microdermabrasion products at home products and then share my results with you here in separate reviews over time. In order to avoid overworking my skin, I will stop using the microdermabrasion products for a short time in between each one.
Here are my reviews, in the order that I first tried the products: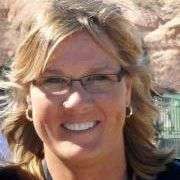 I like to help people find clever ways to do things that will save time & money — so I write about "outside the box" Beauty Tips and Beauty Hacks that most people wouldn't think of. With beauty products (like hair care, skincare, and makeup) and personal care items (like teeth issues, body odor, undergarments, and <em>other</em> topics that very few people enjoy talking about)… I share my own honest firsthand experiences that I think others would appreciate hearing about and find helpful. Especially for topics that are usually very "private" and most people don't like to talk about publicly! When I'm not trying new beauty products and organizing all my "stuff", you'll find me at the corner of Good News & Fun Times as publisher of The Fun Times Guide (32 fun & helpful websites).