This post may contain affiliate links. If you buy thru these links, we may earn a commission at no additional cost to you.
---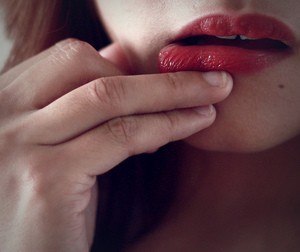 Do you find your legs turning to itchy sand paper the moment Old Man Winter makes his presence known?
Are you shocked to find some dry, scaly patches along your arms, or even worse, your face?
How about dealing with the pain of chapped lips and cheeks?
Let's face it, winter stinks for anyone who's susceptible to dry skin. But you don't need to live in a vat of lotion.
Here are all the best ways to deal with your dry winter skin problems…
Best Way to Treat Dry Winter Skin
More Tips For Treating Dry Winter Skin
Here are a few little bonus tricks that you can use to keep your dry skin moist throughout the day:
Winter is very annoying when it comes to dry winter skin problems. Your skin becomes itchy, tight, and even painful from cracking or excessive scratching when it's not treated. Indoor environments are just as drying as outdoor environments due to the increased heating.
Defeat doesn't have to last until the weather warms up though. Remember:
Be smart about bathing. Daily showers are a must in the summertime when skin usually feels sticky, but in the wintertime your skin doesn't need all that soap and hot water washing away the natural oils and healthy nutrients every day.
Make a concentrated effort to boost the number of fruits and veggies you eat in the winter months, even though healthy nutrition is easier to eat in the spring and summer months when fresh fruit and vegetables are in season. In addition to fruits & vegetables, there are lots of other foods that are great for your skin.
Finally, change up your normal lotions for specially formulated dry skin compounds, and keep rotating your beauty products so your dry winter skin won't adjust to the moisturizing agents in those products and reduce their effectiveness.
I enjoy writing on a variety of topics. My favorites are: health and beauty, real estate, finance, technology, and computers.