This post may contain affiliate links. If you buy thru these links, we may earn a commission at no additional cost to you.
---
You're probably familiar with microdermabrasion as a way to improve your skin's texture and appearance.
I regularly use microdermabrasion products 3 times a week — but you shouldn't do it more than that.
One of the latest techniques to improve your skin is called derma rolling (or micro needling), which boosts your skin's production of collagen.
I use a derma roller on days that I'm not using microdermabrasion products.
Dermarolling is similar to microdermabrasion, except for this fact:
Unlike microdermabrasion, dermarolling does not remove the outer protective layer of skin. Instead, it creates micro channels within the skin that allows active ingredients to penetrate deeper into the dermal layer. It  punctures the skin to stimulate collagen and elastin production, smooth skin and promote scar or stretch mark reduction through the skins natural wound healing process. After 1-3 treatments the skin will appear smoother, lines and wrinkles will be diminished, pitted scars will plump up, skin texture will be improved, and the appearance of stretch marks will be reduced. Source
Using a derma roller beauty tool on your face or body can help to improve the following skin issues:
fine lines
deep wrinkles
acne scars
stretch marks
hyper pigmentation (dark spots)
poor skin tone
How Dermarolling Works
A derma roller, also known as skin rolling, skin needling, or micro needling is a revolutionary device which has the amazing ability to naturally stimulate collagen and elastin production in the skin without damaging it. Did you know that skin renews itself every 40 days? After just one single treatment using the scientia dermarollers, your skin increases collagen in the dermis by as much as 1,000%! Source
A derma roller looks like a very small paint roller that's covered in lots of small metal pins — which you roll over the areas of your skin that you want to improve.
The pins make many small punctures in the outer layer of your skin (the dermis) — which forces the skin to grow new cells.
Is Dermarolling Safe?
It's safe. But less is more.
Generally, product instructions (and even some health & beauty experts) claim that using a derma roller once a day — or every other day — is safe. While it may be safe, it's probably not the best thing for your skin to use it that frequently.
Here are 2 experts from the industry whose opinions I trust:
Dr. Orden says that micro needling is a something that is safe and good for your skin. He recommends that you use a derma roller regularly, in order to continuously see good results.
Derma Roller on the Doctors Show
I've trusted Paula Begoun's makeup and beauty advice for years — ever since I was a teenager. She started out by clinically testing all major brands of makeup and skin products. Now, she puts everything she's learned into her own line of beauty products. (I've only used one of them, but it does work remarkably well!)
Anyway, Paula's most favorable things to say about micro needling are when it's used for scarring and cellulite. (To be fair, she would like to see more research on the frequency with which micro-needling should be done, and she says she's "not an enthusiast of micro-needling devices for at-home use" because the risk of abuse is so great.)
She speaks a bit more highly of derma stamps and derma pens — primarily because there is more research proving their effectiveness at this time.
It seems clear from research that medical treatments using either the Dermastamp or the Dermapen to reduce scarring have the potential to produce good results. Whether or not the Dermaroller produces the same results is unclear because there's almost no published research available. Theoretically, it should have the same results, but it might not. Source
How To Choose The Right Derma Roller
The pins or needles on a derma roller are usually made of stainless steel or titanium and come in different lengths.
Wondering which size pins to choose when you're buying a derma roller?
Here are some tips:
To treat fine wrinkles, a needle length no greater than 1.5 should be used.
To break down scar tissue, use 1.5 mm needles. Acne scars can be treated with 1.0 mm needles.
To improve sun-damaged skin or to even out skin pigmentation, use needles that range between 1.0 mm to 1.5 mm in length.
How Long Until You See Results After Dermarolling?
Right after you use a derma roller, your skin will probably look red and irritated, so you should use it before bed.
You should begin to see your skin improving after only a few uses.
For best results, most (even Dr. Orden in the video above) say you should use the derma roller every day — or at least every other day.
But, to be honest, I only use it on days that I'm not already using some other form of microdermabrasion on my skin — because I  just don't want to abuse my skin. And I agree with Paul Begoun (above) on the way collagen works to "heal" skin issues. If your skin is constantly in hyper-repair mode due to constant injury from the derma roller needles, then it may start to look stiff and unhealthy if you use a derma roller too frequently.
How To Make Dermarolling Even More Effective
It's critically important to use an antiseptic spray or other disinfectant on the entire roller head and needles after you use it to properly sterilize it and avoid an infection. Also, don't share a derma roller with anyone else!
You may want to apply a numbing cream before using the derma roller to dull the sensation you may feel while using the roller. For most people (myself included), the tingling feeling isn't an issue though.
Using a derma roller before applying skin care products can enhance the penetration of those products (they will be absorbed more effectively and more deeply into your skin). So you may want to apply a topical product immediately after using the derma roller to speed up the process of cell renewal.
That's my favorite way to use the derma roller — to increase the penetration and effectiveness of healthy skin products. And I always try to keep my skin super-moisturized after dermarolling. So it's a win-win for my skin.
Micro needling stimulates blood flow and collagen re-growth. Skin care products used after rolling are extremely beneficial. You can use Vitamin A and C, copper peptides or a high quality, vitamin-enriched active ingredient moisturizer. Source
How to Use a Derma Roller for Acne Scars | Micro Needling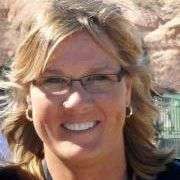 I like to help people find clever ways to do things that will save time & money — so I write about "outside the box" Beauty Tips and Beauty Hacks that most people wouldn't think of. With beauty products (like hair care, skincare, and makeup) and personal care items (like teeth issues, body odor, undergarments, and <em>other</em> topics that very few people enjoy talking about)… I share my own honest firsthand experiences that I think others would appreciate hearing about and find helpful. Especially for topics that are usually very "private" and most people don't like to talk about publicly! When I'm not trying new beauty products and organizing all my "stuff", you'll find me at the corner of Good News & Fun Times as publisher of The Fun Times Guide (32 fun & helpful websites).